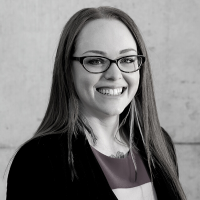 Marcia Edwards
Co-director
The Cryogenics Group
Marcia is a Woppaburra woman, her mob is from Keppel Island in Queensland and she is the eldest of three children. Marcia was brought up in the family business 'The Cryogenics Group'. The Company supplies various types of gases to broad range of clients.
After finishing school she went on to work in procurement roles and for various mining companies in Queensland and Western Australia before joining 'The Cryogenics Group' in 2009. In 2013 the Company expanded into Western Australia, and later in 2014 become a 100% paperless workplace. In 2016 they obtained an industrial piece of land and purchased their own bulk cryogenic vessel which helped them gain momentum as they then had access to critical product 24/7. By 2018 they had doubled their workload and today they operate across QLD, VIC and WA. Their Indigenous employment rate sits at 62.5% and their vision for 2020 is to have a footprint in South Australia.
Marcia has family ties in remote Western Australia and assisted with the setup of Gibb River Store one of the most remote Aboriginal Stations in the Kimberly WA. In October 2019 Marcia Co-Founded the 'Indigenous Business Precinct' located in Eight Mile Plains QLD the co working space has been 100% funded by 'The Cryogenics Group' and 'SupplyAus' both 100% owned and managed Indigenous Companies.
Marcia is a mum of two daughters and currently lives in Logan, QLD.
11:10 am - 12:40 am | ICC Sydney

Join us to hear about the journey of these inspiring young entrepreneurs and how they are bringing others along with them.