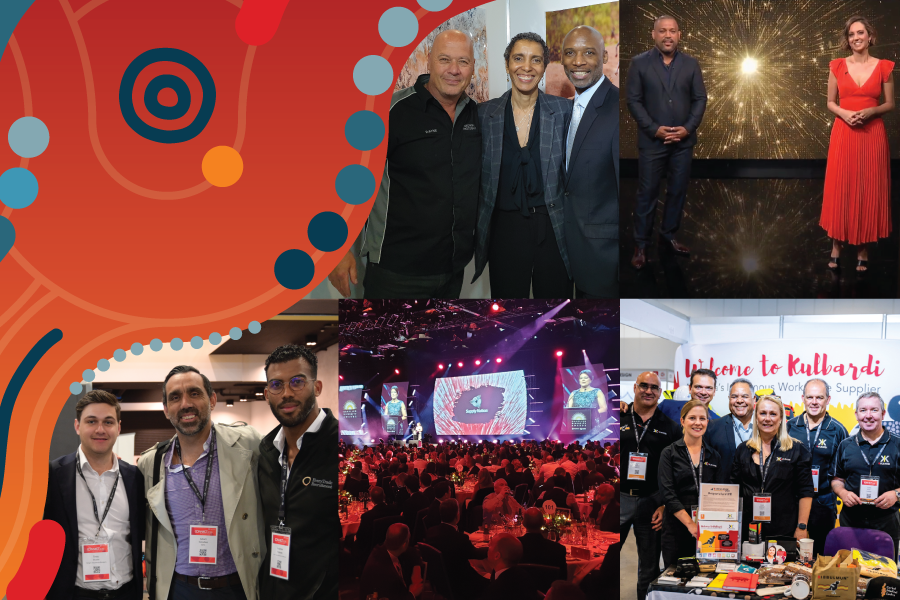 Connect 2022 overview
Tradeshow
Wednesday 25 May 2022
8:30am - 4pm
Hosted by award-winning journalist and broadcaster Dan Bourchier, the Indigenous Business Tradeshow will showcase the diversity and vibrancy of Aboriginal and Torres Strait Islander businesses from across the country.
Gala Awards Dinner
Wednesday 25 May 2022
6pm - late
Hosted by renowned journalist, author and filmmaker Stan Grant, the Gala Awards Dinner brings together the Indigenous business sector to celebrate the achievements of outstanding individuals and organisations.
Connect 2022 artwork
Supply Nation is proud to have collaborated with Kevin Wilson, a Wongi man from the Goldfields region in WA and creative director at Nani Creative.
Kevin shares the story behind the artwork for Connect 2022:
"As Aboriginal people, we read the land and listen to nature. Today, we bring that knowledge and ways of thinking into all aspects of what we do. Using this awareness and connection to the space around us, we push forward to create new opportunities for our mob to learn, grow, build ourselves and our community up.
This design explores the theme of connection. The pattern work represents our culture, fluid and flowing like the waterways. On top, the larger shapes represent that energy we are using to push forward, leading to and circling the meeting places we yarn and share our knowledge."