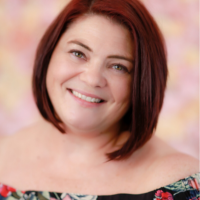 Jenni Walke
Founder and Managing Director
Elephant in the Room Consulting
Jenni Walke is a proud Bundjalung woman from Australia, and founder of Elephant in the Room Consulting. Jenni has a passion for developing high performing organisations and improving business processes.
Jenni has over 25 years' experience and expertise in leadership development, capability development, business strategy, leadership coaching, mentoring and facilitation.
Through her company, Elephant in the Room Consulting, Jenni serves businesses by providing their owners, leaders and teams with clarity, structure, and systems to enable them to grow and scale in a way that suits them and serves their clients.
With a passion for people, leadership and an unwavering desire to create, Jenni helps people understand their purpose, define their vision and create businesses that inspire and add value to the world.
Jenni's has an eclectic professional background including time as an officer in the Royal Australian Air Force, the Commercial Sales Manager for the Royal Melbourne Show, Venue Manager For 2006 Melbourne Commonwealth Games, Executive Officer For APEC 2007, Sales Director for SHL Australia Pty Ltd, and Asia-Pacific Sales Director with Team Management Systems.
An accomplished MC and speaker, Jenni has delivered over keynote presentations at events, conferences and workshops throughout the Asia Pacific. Jenni is a mentor for the Queensland Government Mentor4Growth program, a Fellow of the Institute for Learning Professionals and her business is Supply Nation Certified.
11:10 am - 12:40 pm | ICC Sydney

This session has been specifically developed for businesses wanting to forge new relationships in the international market.

Join us to hear from businesses with existing export arrangements and those making new connections in the international market.