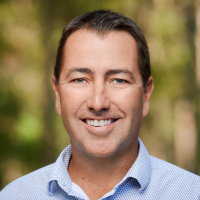 Steven Noy
Founder and Managing Director
Biodiversity Australia
Steve is the Founder and Managing Director of Biodiversity Australia, a national environmental consultancy. With more than 25 years' experience in wildlife and aviation management as well as fauna research, Steve has a wealth of operational and practical knowledge and expertise in environmental management. Steve's advanced experience in the industry has led him to be an executive committee member on the AAWHG board. Steve also initiated the conception of a formal "Spotter Catcher Industry Group" to help develop and standardise a Spotter Catcher Code of Practice. The implementation of this Code of Practice will result in an increase in standards within the industry in Australia
Steve's extensive knowledge in environmental management led him to found Biodiversity Australia's sister company, Noy Industries. From its inception, Noy Industries has grown substantially as an Australian manufacturer and global supplier of less-than-lethal and pyrotechnic ammunition. Noy industries has established themselves as a leader in Bird and Wildlife Mitigation products which cater to a broad range of clients.
Steve's Indigenous heritage has influenced the way in which Biodiversity Australia and Noy Industries operates, resulting in Steve's personal and business pursuits in driving Indigenous-owned business growth and success, the overall growth of the sector, and encouraging education and employment for Indigenous youth. This strong desire to drive Indigenous growth has resulted in Steve becoming a member of the Aboriginal and Torres Strait Islander Business Innovation Reference Group (BIRG).
11:10 am - 12:40 pm | ICC Sydney

This session has been specifically developed for businesses wanting to forge new relationships in the international market.

Join us to hear from businesses with existing export arrangements and those making new connections in the international market.