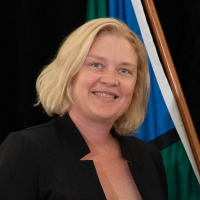 Melissa Kirk
Assistant Director, Aid Business Engagement
Department of Foreign Affairs
Melissa has over 28 years professional working experience across various industries and roles. Melissa joined Department of Foreign Affairs in 2016. Her current role as a Supplier Engagement Specialist for the Aid Business Engagement Team, she is actively involved in the management and delivery of DFAT's supplier engagement program.
Melissa was awarded the Secretary's Award for Reconciliation (2019) for her commitment to engaging with Indigenous businesses in International Development and her encouragement of commercial delivery partners to diversify their own supply chains and organisational Indigenous capability.
Melissa is currently completing her Masters of Business at University of New South Wales.
1:45 pm - 3:15 pm | ICC Sydney

In this session you will hear from two of our members from both the private and public sector. As they navigate their supplier diversity journeys and outline their lessons learned on their commitments to increasing Indigenous procurement. Gain a deeper insight into success factors, challenges and barriers from both an internal and external perspective.