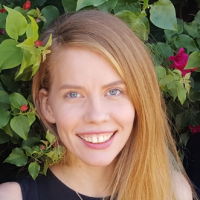 Linda Sheahan
Workplace Engagement Manager
Beyond Blue
Linda is a Workplace Engagement Manager at Beyond Blue. As a part of Beyond Blue's Workplace Program, Linda engages with Australian workplaces, regulators, government, NGOs, industry groups and others, to help build more mentally healthy workplaces.
Linda has tertiary qualifications in Law and a masters degree in social science. Before joining Beyond Blue, she gained over ten years of experience in workplace rehabilitation and consultancy. Her specialisations include role design, recovery at work, building thriving workplaces and stakeholder relationships.
11:10 am - 12:40 am | ICC Sydney

Unfortunately, we can also experience lateral violence which can be disheartening. These factors can distract us from remembering why we got into business and what is truly important to us. This session was developed to provide you with useful tips and reminders to ensure that you are looking after yourself.

Speakers announced soon.