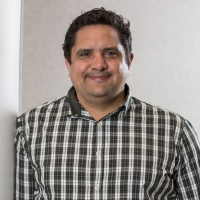 James Curran
Co-founder and Managing Director
MOEC
MOEC Co-founder and Managing Director James Curran is a part of the Mithaka People from Western QLD. Our business MOEC was established in 2016 and is a speciality pipeline construction company that is establishing itself as a contractor of choice for Tier 1 contractors and asset owners in the resources sector. We believe you "Can't be what you can't see" and hope that by establishing and running a sustainable business inspires others to have a crack and participate in the Indigenous business sector. As a young Indigenous business owner, it has been great to see the opportunities that have been created for businesses in the last couple of years and it is exciting to see young people become the next generation of entrepreneurs.
11:10 am - 12:40 am | ICC Sydney

Join us to hear about the journey of these inspiring young entrepreneurs and how they are bringing others along with them.