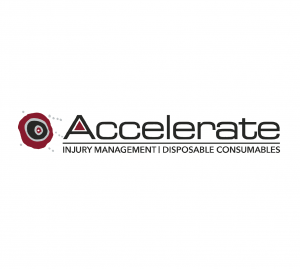 Accelerate
Accelerate is a Supply Nation Certified rehabilitation provider, specialising in injury management and consumables.
Accelerate provide over 65,000 consumables to multiple sectors including government, healthcare, science, rehabilitation, safety, education and more. They are focused on streamlining procurement with their vast range of products to improve cost and supply chain management for all government and private sector businesses. They ship Australia wide with nine warehouses across Australia and export to various countries.
Accelerate provides timely and effective assessment and case management services to assist injured workers return to work as soon and as safely as possible after injury. Early intervention and preventative ergonomic solutions are provided as well as Workplace Assessments, Rehabilitation Counselling, Psychological Services and Functional Assessments.
Contact Accelerate before the Tradeshow
Suite 2A, Unit 2, 2-12 Lord Street
Botany NSW 2019